So this project is finally coming to a stopping point after about a year and half. I purchased this vehicle by happenstance as a way to get rid of debt and my payment and this was on craigslist in my price range. Came with a Havis Console mounting Plate and complete prisoner cage. Fortunately my RAM mounting box, some of the mounting holes aligned with the plate!
I purchased the RAM box first intending to remove a center arm rest in my previous vehicle, a 14 Jeep Compass but the box simply wouldn't fit and there was only one bolt option available. I slowly started collecting equipment and accessories needed to make it a functioning stack, (Radios, face plates, antennas etc) because we know this hobby is oh so "cheap!"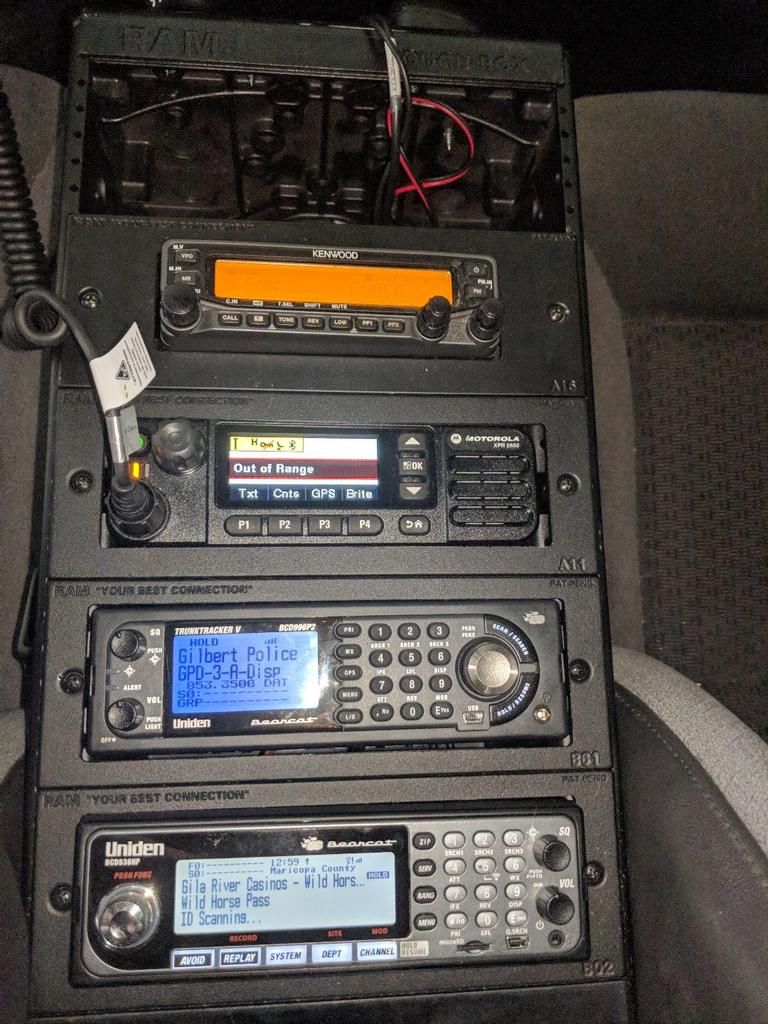 Top to Bottom
Kenwood TM-V71A (VHF/UHF)
/\/\ XPR550 (DMR)
Uniden BCD996P2
Uniden BCD536HP
The Power run was interesting. This being an old Police cruiser, they cut a hole in the firewall and glued it shut on the back side of the engine before it was installed so that was not an option. I opted to go to under the hood mount by removing the paneling bolts and hood mount bolts, lift and tug on the sheet metal a bit, and run along side the engine compartment. Boy that was a fun task.
I am using a MFJ-1117 Power Pole Strip In the cabin which avoided running 4 sets of power cables to the battery as I don't agree with splicing into current lines with ample power. On the Prisoner cage behind the console is a Uniden BC7 5W Speaker shared between the two scanners.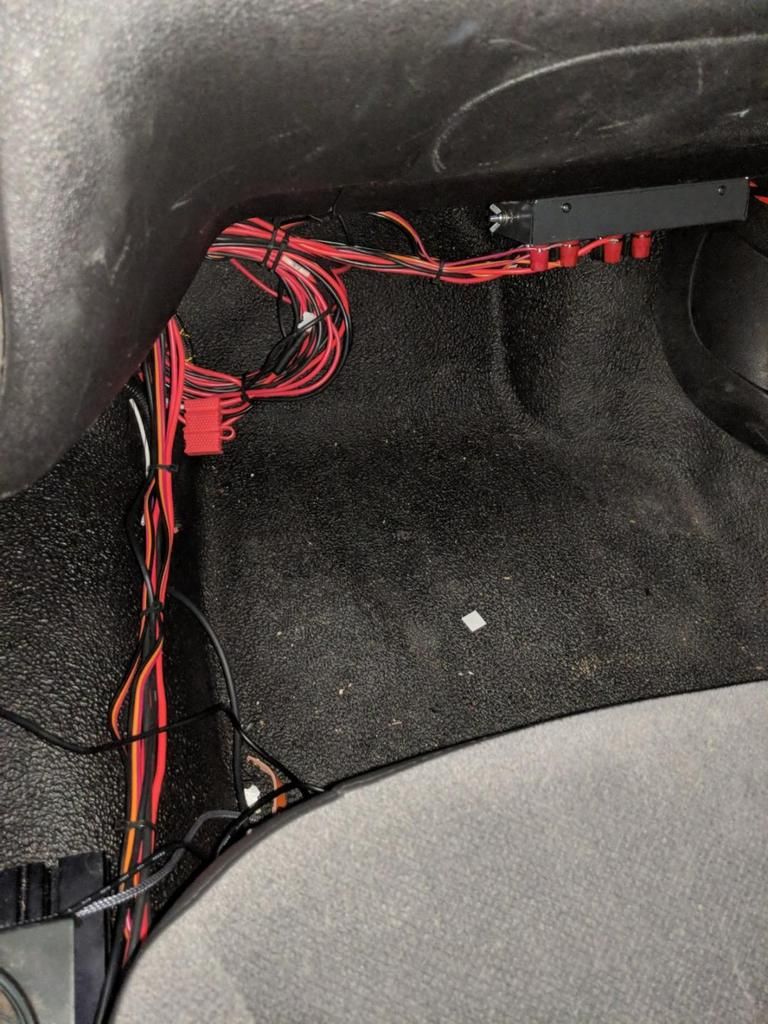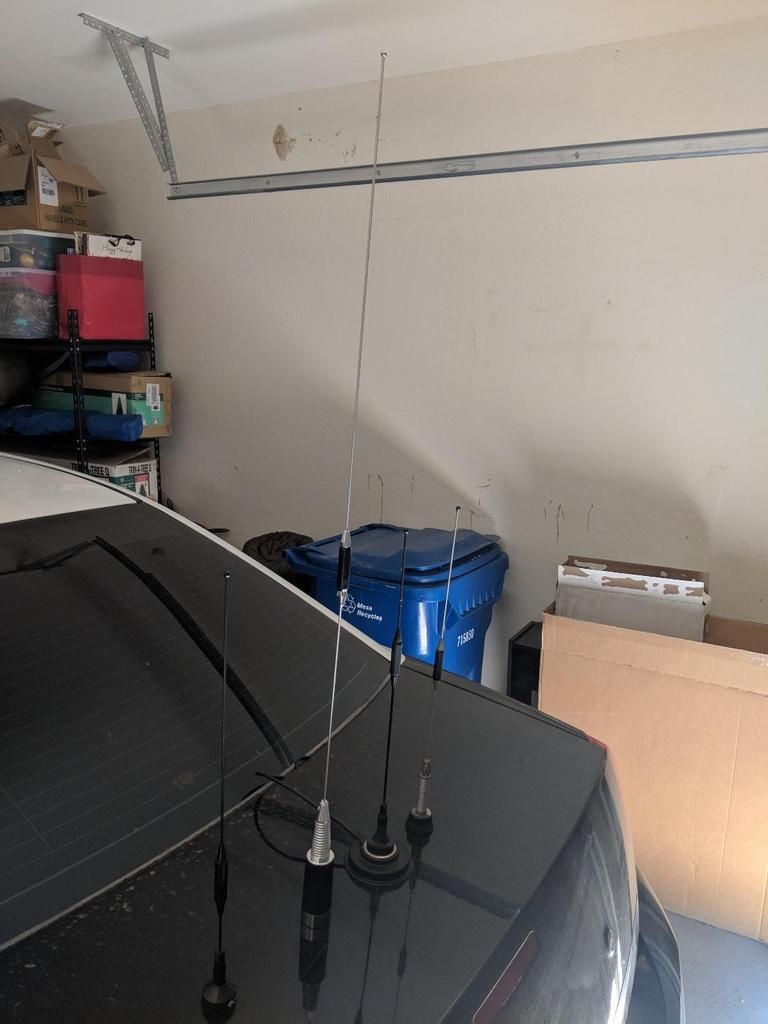 Antennas (L to R)
PCTEL Maxrad for the 536
Browning BR-180S for DMR
This one I got from a friend, Unkown what is, Solid Quality RX tho for 996P2
Larsen Special for the Kenwood
**Kind** feedback and opinions welcomed.
Thanks