435 South Ave Westfield, NJ
Cross streets: Westfield Ave / Summit Ave
Murphy's Restaurant Caterers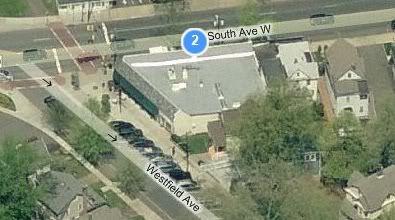 About 3:45pm called in by a passer bye of heavy smoke coming from rear of building, confirmed by PD 1 min later.
Went right away to a 2nd alarm with Cranford tower, Roselle & Rahway engines. Upon arrival of MAC-7, 11 and 1 went to 3rd alarm.
Also evacuation tone sounded shortly later and all evacuated building and roof as heavy fire through the roof in center above kitchen. Roof compromised.
4:16pm, 4th alarm transmitted with a staging for an upcoming 5th alarm for manpower. PAR conducted all accounted for.
B and D exposers are 3 story house like structures, fire building looks like a 1 1/2 story commercial on corner of westfield ave.
4:53pm, roof collapsed, mostly toward front of building including a shoe store.
2 blitz fires in operation.
Last edited: