Joined

Jul 22, 2002
Messages

25,008
Location
would be MixW4. You might have heard about the original software, and I think the author was Ukrainian. Well the software is now available on another site, and is apparently well supported on the Groups.io server and Facebook among others. Here are the relevant links, which I will correct in the wiki presently....
Download Stable Release MixW 4 is a new multi-mode, multi-platform software for radio amateurs. A completely new outlook. Tons of new features. JT65 and FT8 modes. KiwiSDR as an external RX. More coming. Now for Windows 7 and newer operating … Important features of MixW4: Three in one (Logg
rigexpert.com

Welcome: A support group provided by radio amateurs, for radio amateurs, which was set up in 1999 on Yahoo, and has since moved here, and is dedicated to the use of MixW. The groups primary objective is support. Other traffic is accepted on some directly related topics, but subject to moderator...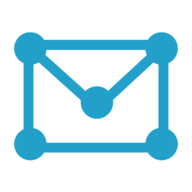 groups.io
Mike