Joined

Sep 18, 2009
Messages

132
Location
I share these pics not because my install is rather nice or especially neat. I share them to say that if I can do it, any one can. I barely know how to screw in a light bulb by myself. A few basic tools are needed, it will be required to drill holes into your vehicle, and you should have a soldering iron and a multi-meter. Other than that, pick your radio poison and you're all ready to go. You CAN do it.
There are two NMO types and a mag mount on the roof top at the moment. I found out I was short a BNC connector when doing the install, so the scanner is currently using the mag mount until I get a new one. I did have to lower the liner a few inches to get the mounts in. Other than that, it was a piece of cake. I used a purpose built cutting accessory for NMO installs to make the holes in the roof. Take note that I was able to get the NMOs in in spite of the moon roof. Once you lower the liner, it is easy to make the necessary measurements to accommodate its range of motion. The antennas are Larsen and the mounts Maxrad. I have a few more trim panels to reinstall and some other, minor changes to make so that the wire management is a bit neater, but all in all, its pretty much in the final state. The exterior speaker was not installed because it is much less sensitive than the factory speaker of the 7800. In fact, it takes very little adjustment on the pot to fill the car with full sound.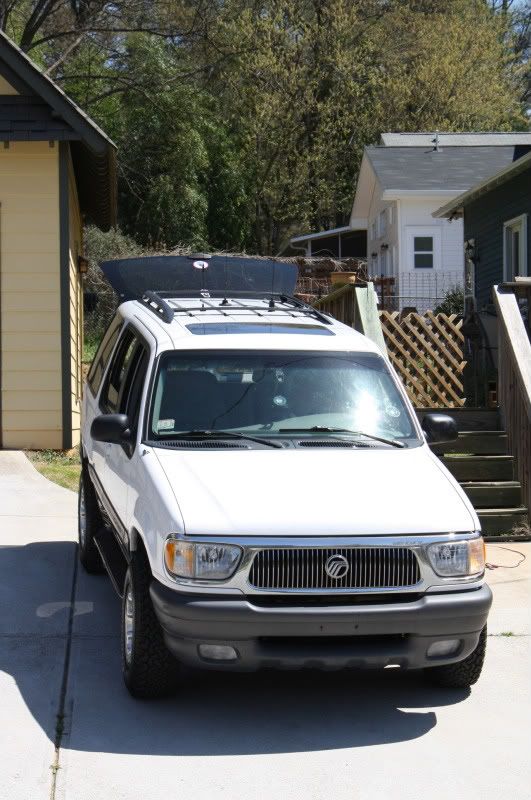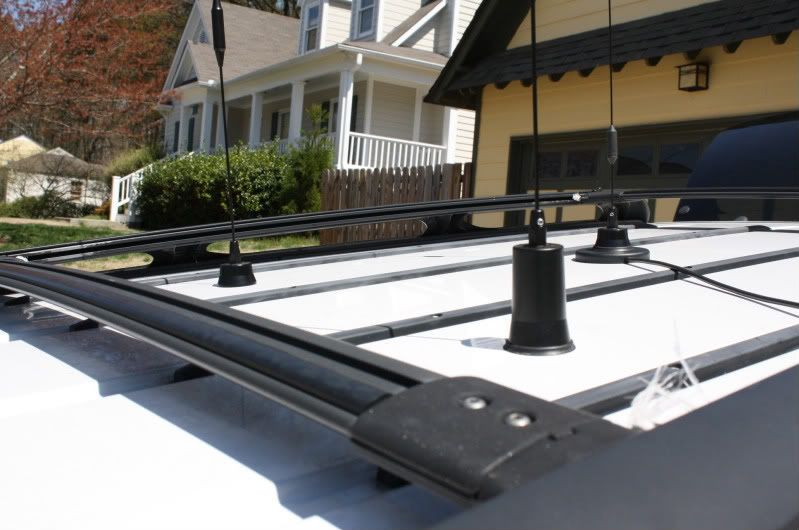 The radio is powered directly from the battery. There are 15A fuses on both terminals. Both ends of the power cables are terminated with Power Pole connectors. The power cabling runs through the firewall and along the cable channel on the drivers side, under the door trim. A 1/2" titanium drill bit put a nice hole where I wanted it. A rubber grommet then was put in place and the cable threaded before the whole kaboodle was sealed with silicone sealant. I put the radio in the cargo hold for two reasons. One, because summers are very hot in Georgia, putting it anyplace else would just about ensure overheating during a modest rag chew. Second, I need to remove the radio for reasons that include to avoid theft (this IS Atlanta) and to permit overload cargo carry. In the next few days I'll replace the OEM screws with butterfly nuts to facilitate easy dismounting. The face plate is likewise intended to be removed when not in use.
Well, that's about it. Thanks for all the good ideas that I've gleaned over the last few months here. It is my hope that perhaps I can return the favor.