Member
Premium Subscriber
Joined

Jan 14, 2001
Messages

12,711
Location
Seems Bermuda recently has opened their own local Coast Guard unit.
Bermuda Coast Guard Unit | Government of Bermuda
Royal Navy in area as well flying their choppers around.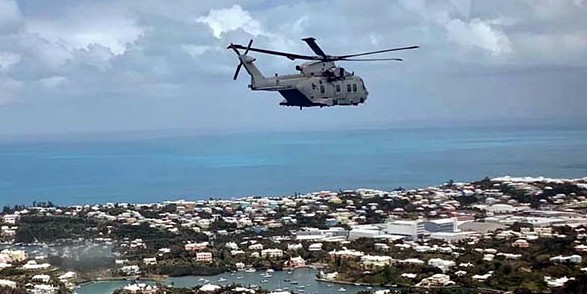 Royal Navy aviators completed "vital reconnaissance sorties over Bermuda," the Royal Navy said, adding that they "gathered crucial information on landing sites where humanitarian aid could be brought ashore if called for by the island's governor in a time of need." The report on the Royal Navy...
bernews.com
One opinion is maybe since UK no longer part of EU they are paying more service attention
now to their overseas territories..
If needed the US Coast Guard not too far away