Just a little question, I have a BCT15X scanner and use a Radio Shack Center-Loaded Telescoping Whip Antenna (model/catalog# 20-006)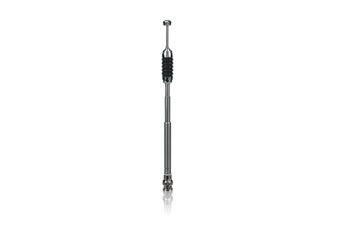 I receive fine 90% of the time but sometimes at night not so good, for a couple channels. Ok ok I just thinking about a new toy to play with.
Also the scanner is right in front of a window. Plugged right into scanner.
Would I benefit from a bigger antenna? A Mobile sitting in the window sill? A small outdoor one at ground level? or the one on the chimney on the roof. BTW I was trying to stay away from rooftop because of lightning.