Well... Not sure if this qualifies as a "shack", but I kind of put everything on one desk for the photo.
This is my small collection of equipment.
Usually the stuff is scattered all over the place, but I got it all to one desk to take some pics.
Here's the list
- Motorola MTS2000 Model I UHF
- Motorola MTS2000 Model III UHF
- Uniden Bearcat BCT560XLT (feed)
- REALISTIC PRO-34 (on it's last leg)
- RadioShack PRO-51
- Dell Vostro
- Motorola XOOM
Here's everything in one pic.
The computer has Zello and TwoToneDetect running on a separate feed account, so that it works in the background if you need to use your account to do something else on the computer. Scanner is a BCT560XLT that was just laying around, and I figured I'd make use of it. Runs non-stop with minimal problems. I usually lock it on the one channel I like to listen to but if need be, I'll throw another into the scan for the day or however long I need it. Here's a pic of the scanner plugged into the computer. Simple yet effective.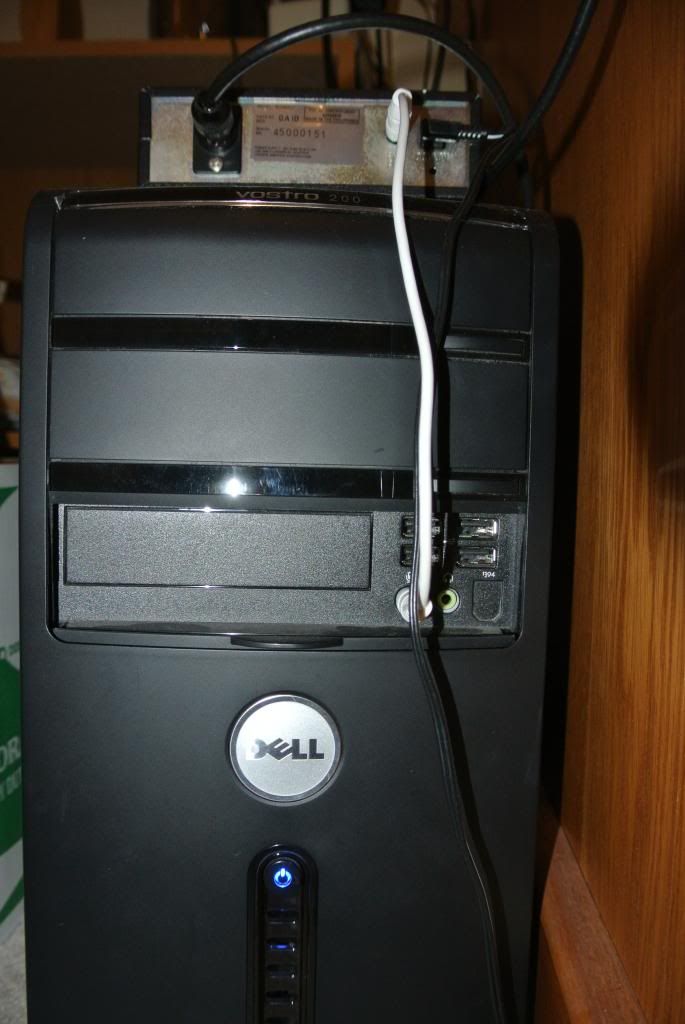 External speaker plug on the scanner right into the computer. For more information on that Zello feed look at my how-to thread:
http://forums.radioreference.com/streaming-broadcasting-audio-recording/273859-zello-stream-feed.html
The two portables (Motorola MTS2000 Model I & III) are my first (and only) pieces of equipment I've purchased since getting into radios, and I'm happy I did. I first bought the Model I around spring of last year off of eBay, after searching for months for the perfect deal. The price was right, and I jumped at the opportunity. A fellow RR member generously donated his time and effort into helping me out by programming my information into the radio, and even gave me some spare parts, just in case! I absolutely loved that radio from the day I got it, it's never failed on me. It became a VERY useful tool to me. A month or two ago, I came across a Model III at a price that was too good to pass up. I took a gamble (the radio had questionable information/origins) and I'm glad I did, the radio works great, and also looks great thanks to the brand new case it apparently has! I'm still trying to figure out how to use it, but I've been playing with it and it seems to be just as good as the first one.
Both are UHF 403-470 split. They are used for public safety monitoring, primarily, and I have GMRS programmed in there, if I ever get into it.
The PRO-51 has been in the family since before I was born, my father purchased it years ago. It still fires up and works to this day. It's great to use to monitor stuff I don't pick up on the portables, such as low band/VHF/800, but also great to listen to things other than public safety, such as businesses and what not. It's a great tool to have while plowing, to listen to the local/state DPW.
The PRO-34 was actually my grandfathers, and never quite worked right. Still doesn't. It powers up, but I haven't really tested how well it receives, and if you wiggle the power plug, it kicks off/on and loses the frequencies. I've considered using this to stream a second frequency to the Zello system. Until then, I guess it will sit there!
The XOOM tablet is about two years old. It is used primarily for school work. Outside of school, I mainly use it for maps, weather maps, and googling stuff/pulling PDFs, usually diagrams for something mechanical-related. It's nice, because with the big Otterbox (which I love) it almost makes it feel like a Toughbook, and I can just plop it on the workbench and pull up a part diagram, or sit it right on top of the car or whatever needs to be worked on. Pictured is the tablet running PYKL3, which I first saw KG4LEO using, and I really love.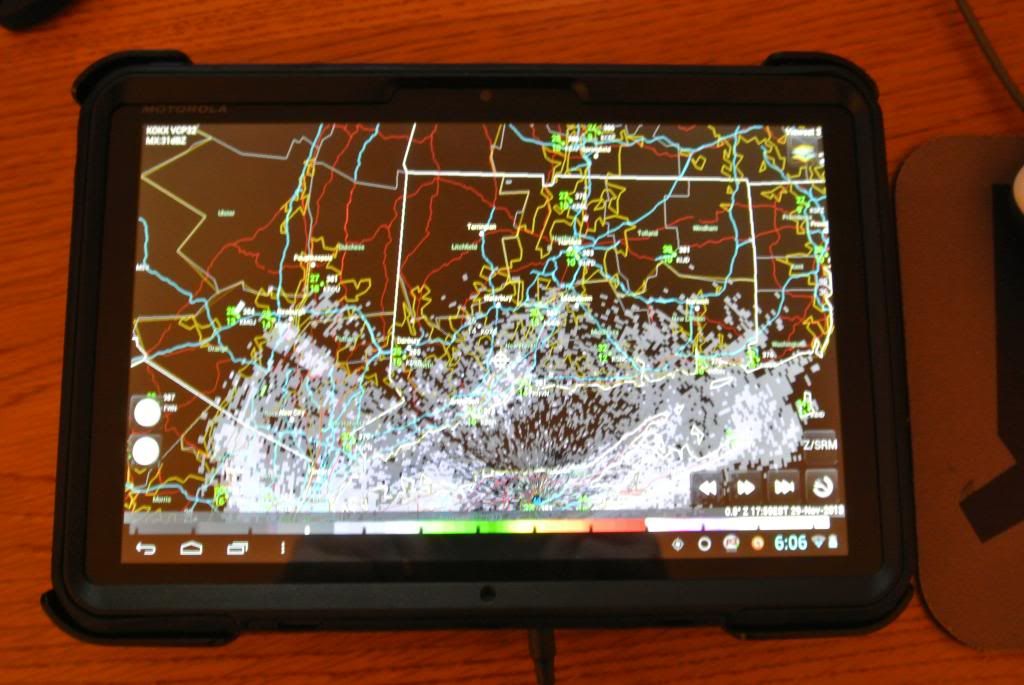 That's really it.
If anyone wants videos or has questions about anything, let me know. I figured I'd share my little collection to you guys.
Thanks.