Thought I'd post an update of my shack, as quite a few things have changed
since 2012
.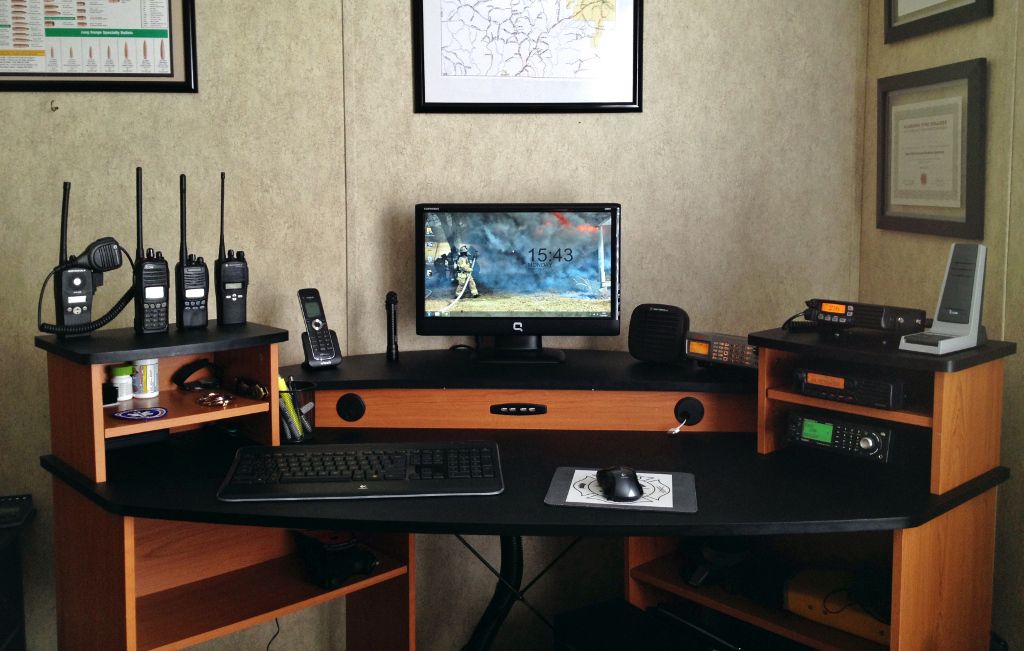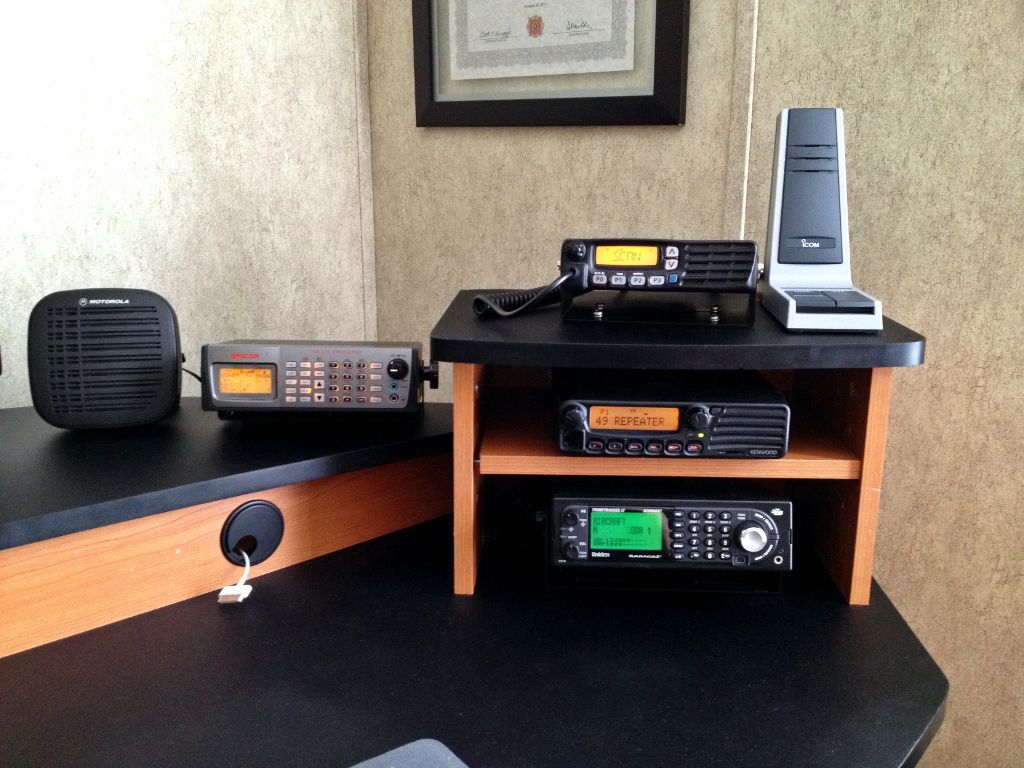 The PSR-400 has been replaced with a Kenwood TK-7150 as the primary radio for monitoring my county sheriff and mutual aid channels. The PSR-400 is now just used to monitor random stuff that I don't want to tie up another radio with, and the RSN4001 speaker is now hooked to my 996XT.
I also added a Kenwood TK-2312 to my portable collection.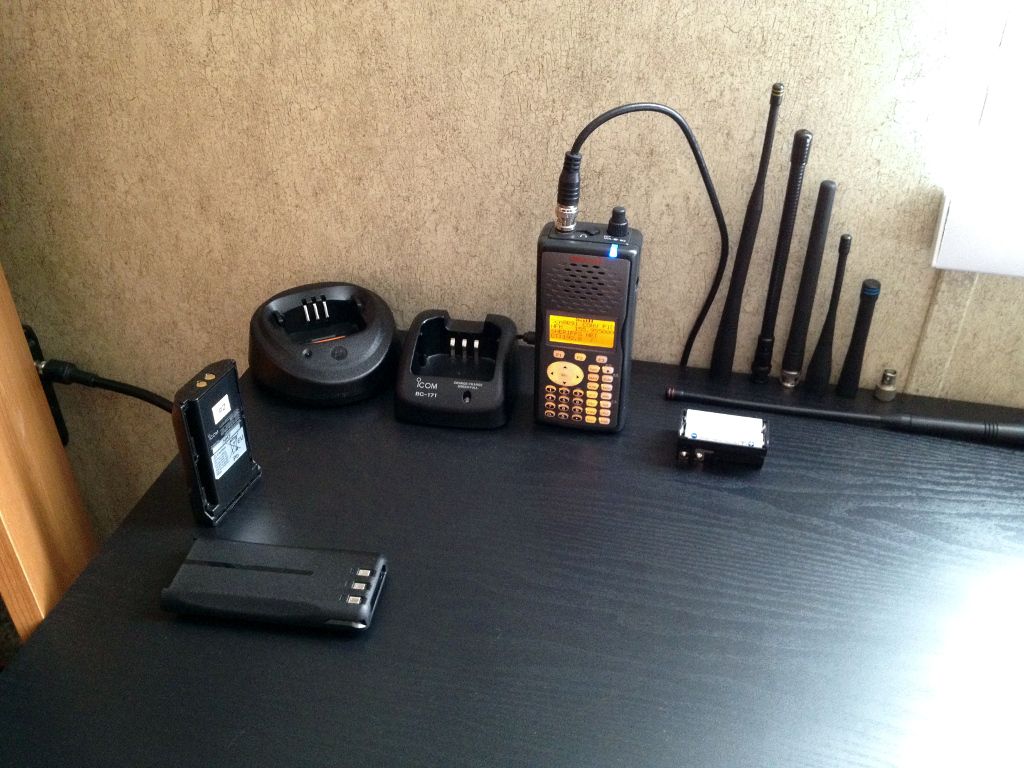 With the exception of the PSR-500, all radios and the MCA204 multicoupler are now powered through a RigRunner 4008 mounted to a battery box (
like this
), which is fed by an Iota DLS-45/IQ4 power supply/battery charger. Currently, backup power is only provided by a small APC UPS that the Iota is plugged into, but I will soon add an Optima YellowTop D34 battery between the DLS-45 and the RigRunner. This whole setup is located behind the desk, mostly out of sight. I will have pictures of this up soon, as the wiring still needs some cosmetic work.
Also, the DPD custom vertical for the F5021 has been replaced with a Comtelco BS150XL3, and the DPD Omni-X has been replaced with a Comet GP-6NC.