Member
Premium Subscriber
Joined

Mar 22, 2012
Messages

73
Location
Hey guys, I was looking for a simple multi-band antenna solution. I think I found it. Check these out: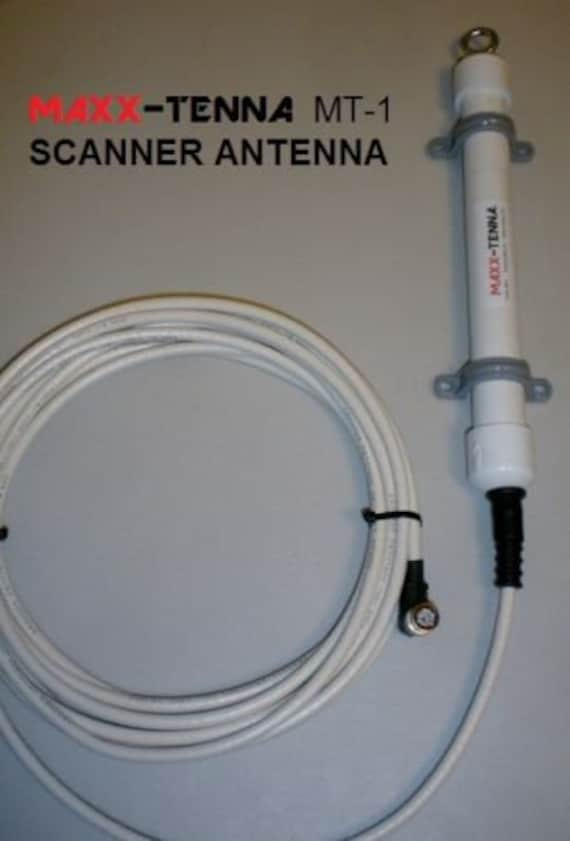 Compact weather proof broad band universal external Scanner Antenna with low loss coax cable, connectors & mounting materials. Over 3000 sold with 100% positive feedback. Antennas are built by me in an non-smoking shop in Astoria Oregon. All shipping takes place within 24 hours (except weekends &

www.etsy.com
I took a chance and ordered one. It came with all kinds of extra connectors, mounting hardware.... It's super versatile. I just zip-tied it to a pole I had on my roof already for a weather station. And ran the cable under the vinyl trim down the side of the house into a basement window. And it works like a dream! What a difference in reception. I can now pick up public safety for basically the whole state of New Hampshire (some exceptions of course). The range was a huge improvement, but the biggest bonus for me was how much the signal is "cleaned up" for the stuff I was already getting with the stock antenna on my handheld TRX-1. Now I plug in the new antenna and the signals are crystal clear. Very much improved.
So now I leave my TRX-1 in the basement plugged into power with a small Bluetooth transmitter plugged into the headphone jack. The scanner audio is sent to a wireless Bluetooth speaker I can have anywhere in the house. It works really well. Only problem is I can't see the alpha tags on the scanner, but typically I know what I'm hearing at this point anyway.