Joined

Mar 23, 2014
Messages

711
For those who have difficulties installing all those wonderful Apps in to Linux? Here you go, distro DrogonOs have pre-installed most of them for you!
Download and burn the iso, and run on any 64bit PC using:
Live CD
Live USB
Live SSD (installed in PC as second drive using multi boot)
Install on HDD
The author is very helpful and publish over 10x youtube instruction video's, give very good support and is fully open for any suggestions !
Author is working on a new UI frontend using buttons to startup the Apps, like for windows just mouse click.
Last days tested this distro and all Apps seem working out of the box.
Download DragonOS_10 for free. LATEST BUILDS LOCATED HERE (20.04 based) https://sourceforge.net/projects/dragonos-focal/ *Until you install the operating system, the default user = live / no password. DragonOS_10 an out-of-the-box Debian Buster based operating system for anyone interested in...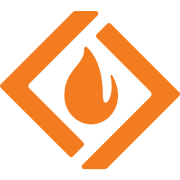 sourceforge.net