Joined

Jun 15, 2012
Messages

50
Location
Not sure if this is the correct place to post my questions or not. My county police Fire and ems switched from analog to NXDN 4800 conventional Digital a few years back and I'm looking into getting the Uniden BCD436HP radio but i believe the system i want to monitor is simulcast im 90% sure it is considering my county is a very rural county and it would just make sense that it was simulcast but i would like if someone could chime in and give a definite answer. Also i read that the 436 is not good with scanning simulcast systems. But i noticed that the frequency i listen to is not listed on every tower theres no same frequency throughout the towers. EMS and Fire frequency is 154.347.500 and i will hear the same call at the same time but on a completely different frequency. I have been using an RTL SDR Dongle with SDR sharp and DSD+ With no issues and i don't miss any side of the conversation which makes me think there wouldn't be an issue with the 436 scanning this system but i also plan on putting my own antenna about 40' in the air. My county says that the system is trunked but i don't believe it is trunked anymore if it even was at all. I'll leave links below to the county im monitoring and i appreciate all feedback.
Scanner Frequencies and Radio Frequency Reference for Dixie County, Florida (FL)
FCC Callsign WQVB374 (DIXIE, COUNTY OF)
Search and identify digital radio frequencies by location and import results into programming software for Whistler and Uniden radio scanners.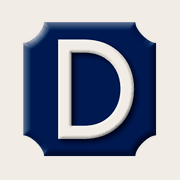 digitalfrequencysearch.com
I use this frequency search tool navigate to quick import and select separate trunked frequencies which then tells me there is no trunked NXDN frequencies in my county.