Joined

Aug 23, 2008
Messages

0
Location
Here are pictures of my Personal truck, a 2000 Dodge Ram, and my Work Truck, a 2009 Chevy K3500.
The setup in the personal truck is a Kenwood TM-D710 connected to a Garmin Nuvi 350 for APRS, Uniden BC996T, and a Motorola MCS2000 900mhz for 33cm work. Antennas are a Larsen NMO2/70, Larsen NMO 5db 900mhz, and Larsen NMO 5db 800mhz for the scanner.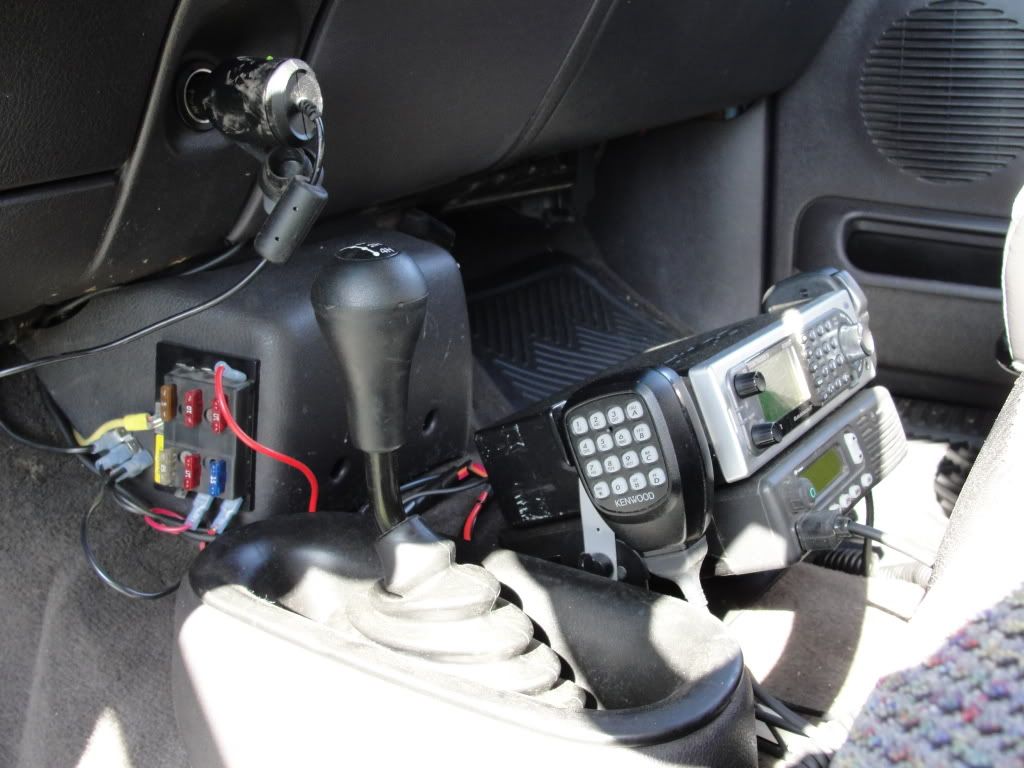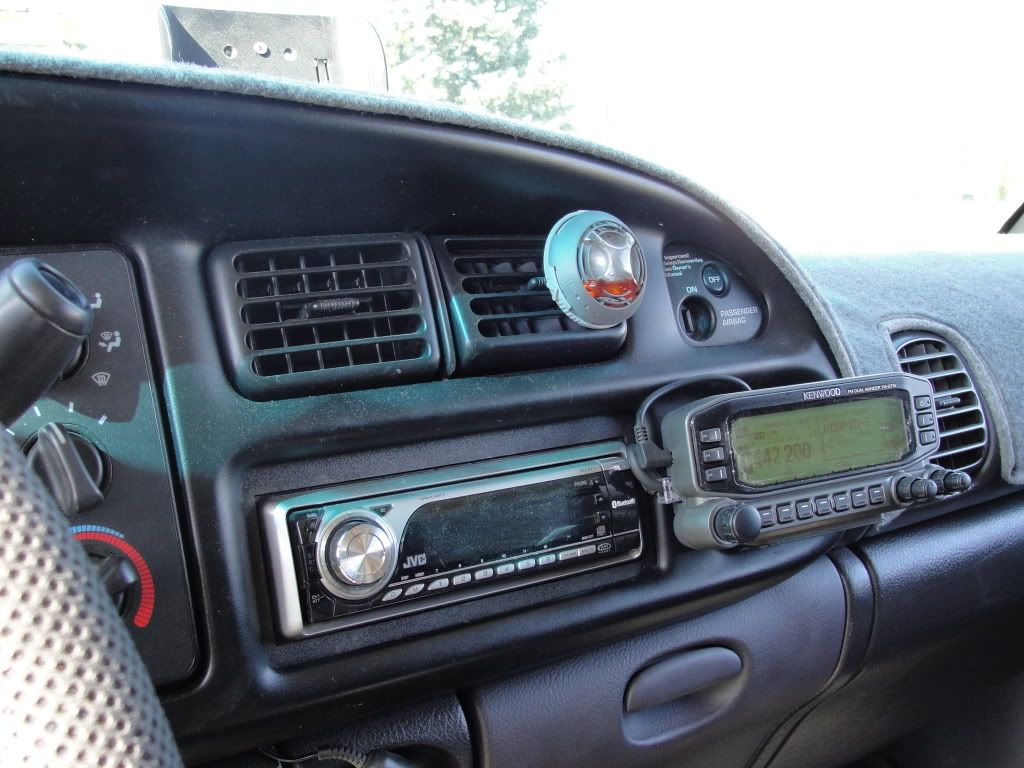 The work truck has a Kenwood TM-D7A connected to a Garmin GPS 60C for APRS, a Motorola CDM1550LS+ VHF, Motorola MOTOTRBO XPR4550 UHF, Uniden BC-780XLT, and a HT750 UHF for Climbing, and MOTOTRBO XPR6550 UHF portable. Antennas are a PCtel MaxScan1000, PCtel MUF4505 5db UHF, a Tram Browning BR-150 for VHF, and a Tram Browning BR-160 for APRS. The mount is a custom fabricated one we use at the shop.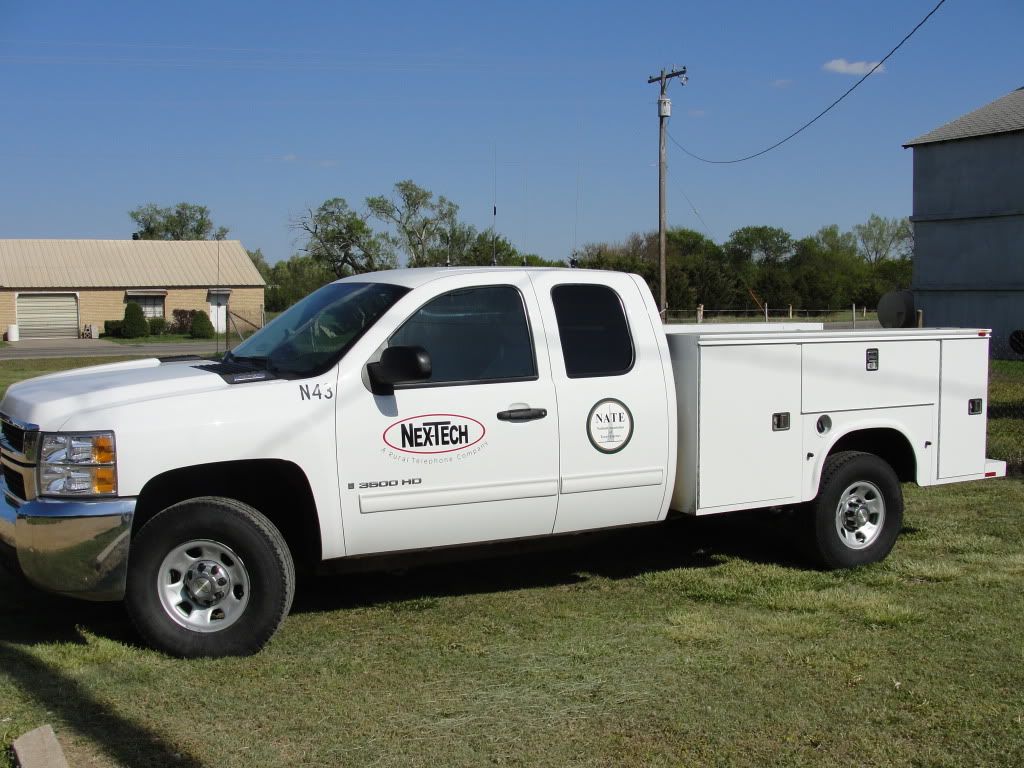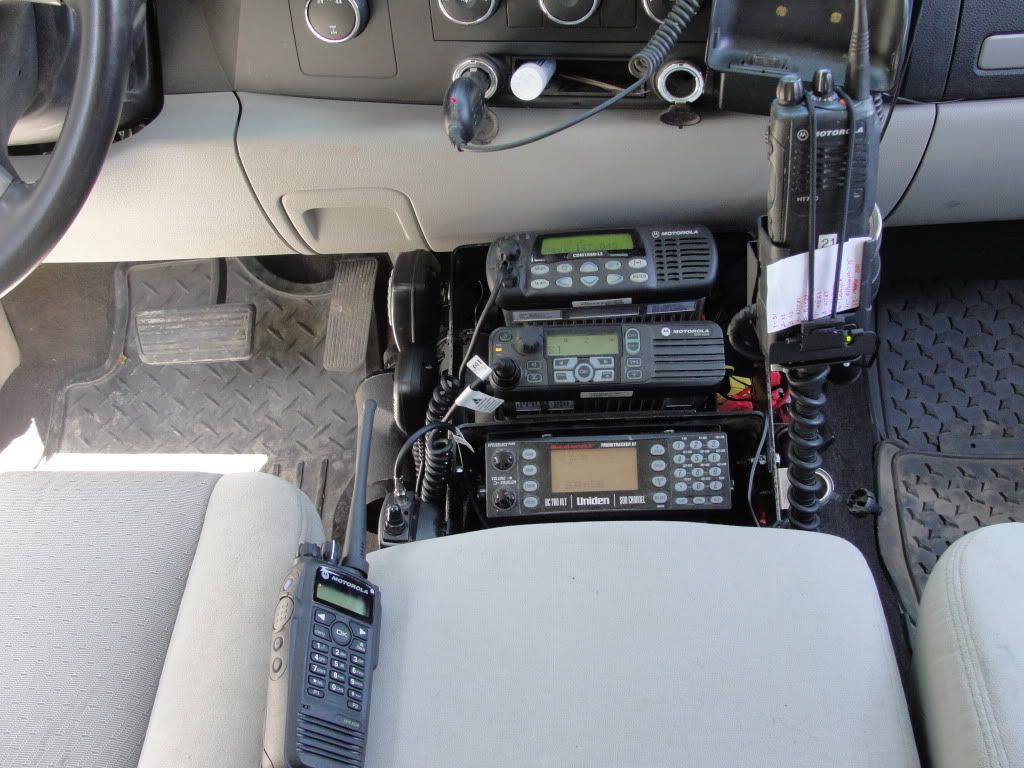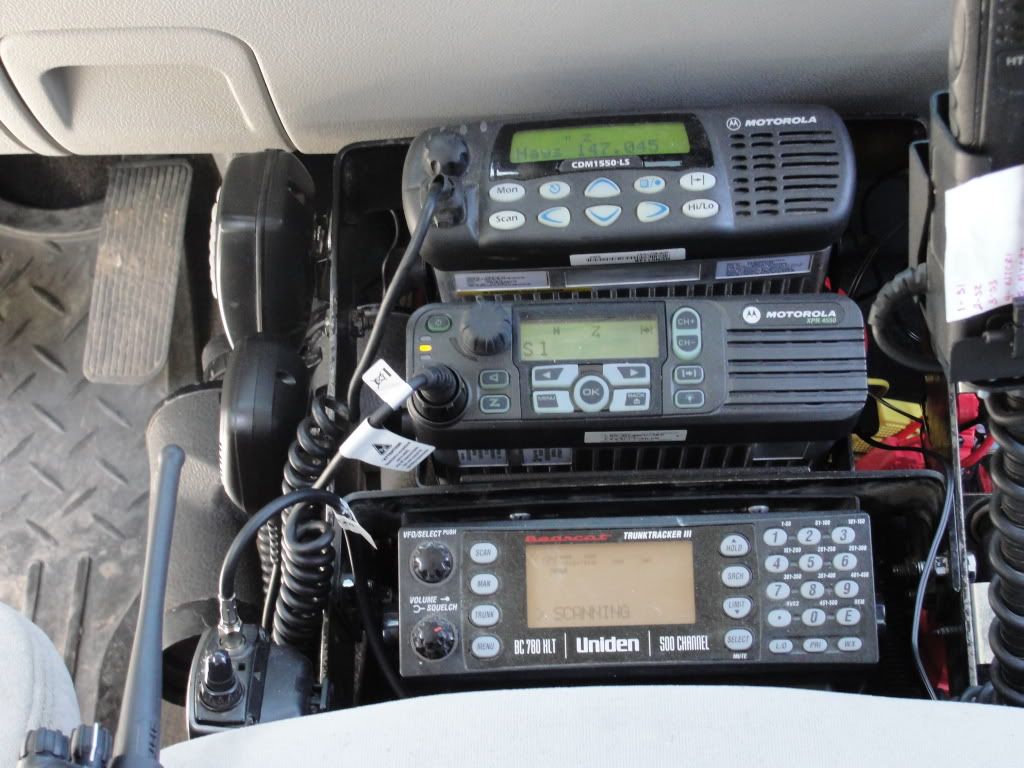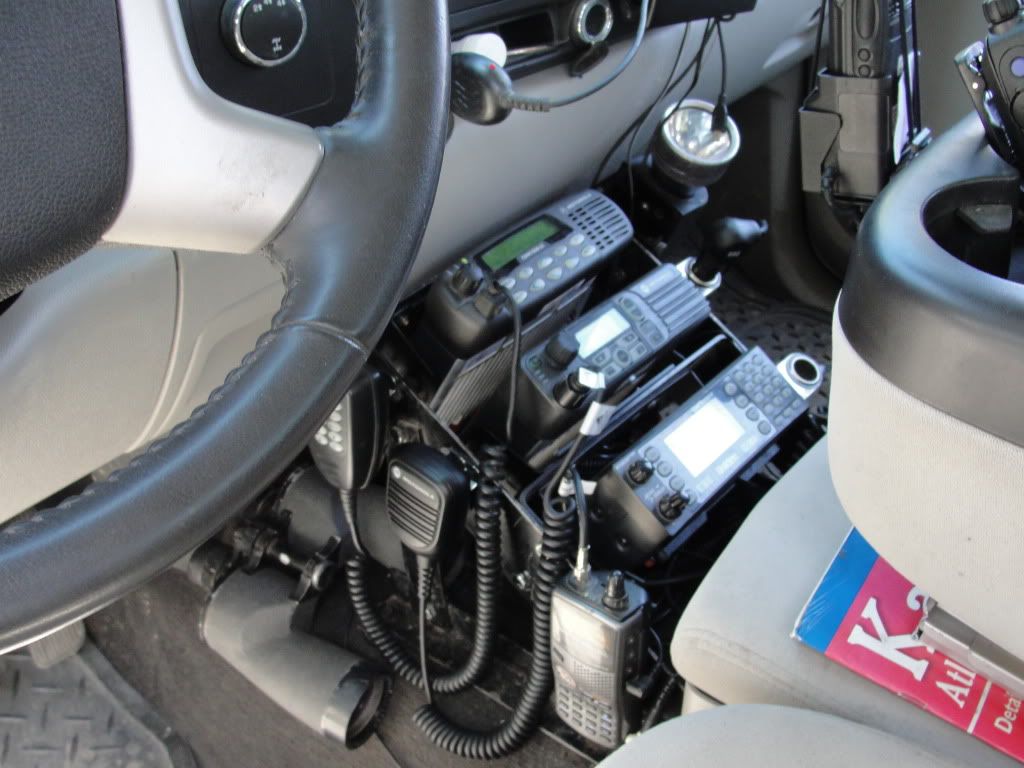 Questions or Comments?