Joined

Mar 24, 2014
Messages

3
Using CHIRP to program a Baofeng UV-5r with the stock frequencies on a set of Baofeng 888s radios. Most channels work but a few will Rx or Tx only. Frequencies are easy but confused about tones & codes, that's a little beyond my tech ability so far. Can this be done?
Screenshot from 888 programming tool (I'm NOT changing these settings) -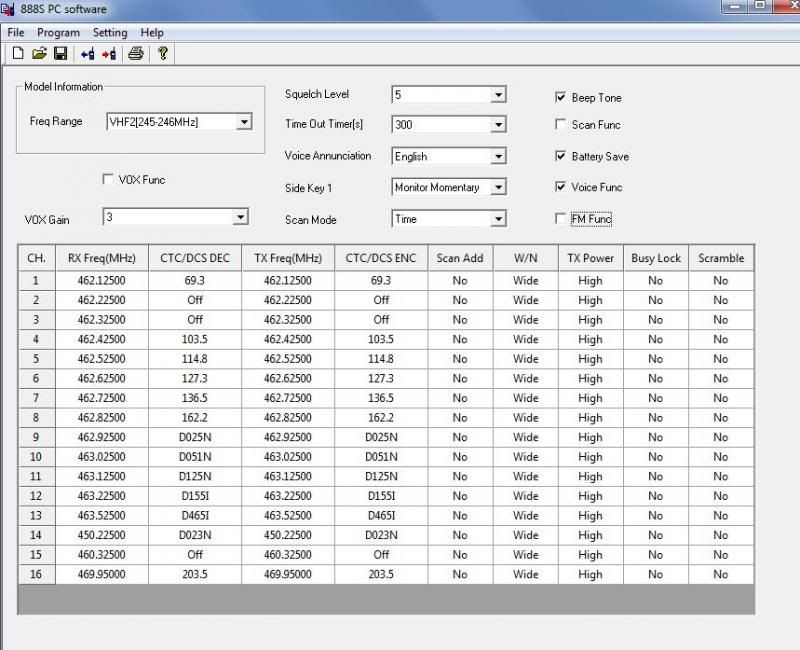 Screenshot from CHIRP (the settings I AM changing, ch 1-16) -
Thanks!
(if this is the wrong forum area for this question please advise the correct area, will move)