Joined

Jun 7, 2006
Messages

1,050
Location
I know this isn't technically not a shack or equipment photo, but it has to do with my 396XT so that's why I'm posting this here. For each system in my 396 I've got one of these made to help keep up with where things are. In addition to saving it on my laptop (and backed up to my external hard drive) I keep copies on my Note 3.As you can see on the top row the different color boxes represent what the talkgroup is, it's status, etc. In each block you see the TG name, under the name is the TGID and under the TGID is the System Number/Channel Number.
On the left side this is how to "decode" those blocks:
- 11-G1 : 11 is the system QK and G1 is the Group QK
- RFD (EMS, LAW, SFD, etc) : Agency/Department(s) use. RFD stands for Rural Fire
Departments, SFD stands for Salisbury FD, etc.
- Under the RFD and SFD blocks you'll see 12-20, 21-30, etc. These are the OPS talkgroups located in each group. I've broken them up like this to match/mimic how our FD radios are programmed. Also in each of those groups you'll notice that the RFD, EMS, and FD talkgroups are repeated as the first 3 TG's in each group. Our radios were programmed like this so if we're using lets say OPS 25 we still had quick access to our dispatch channels and didn't have to change zones.
Programming my 396 like this makes it easier to know where things are since I've about got the fleetmap memorized. On the 396XT on the top line of the display it's labeled to alternate between "Z11 SALISBURY and Z11-G1 RFD 12-20".
If you guys have any questions let me know. If there is a better place this could be posted please let me know.
** I'm sorry it's so fuzzy. I've tried adjusting it and it's not really getting any better.**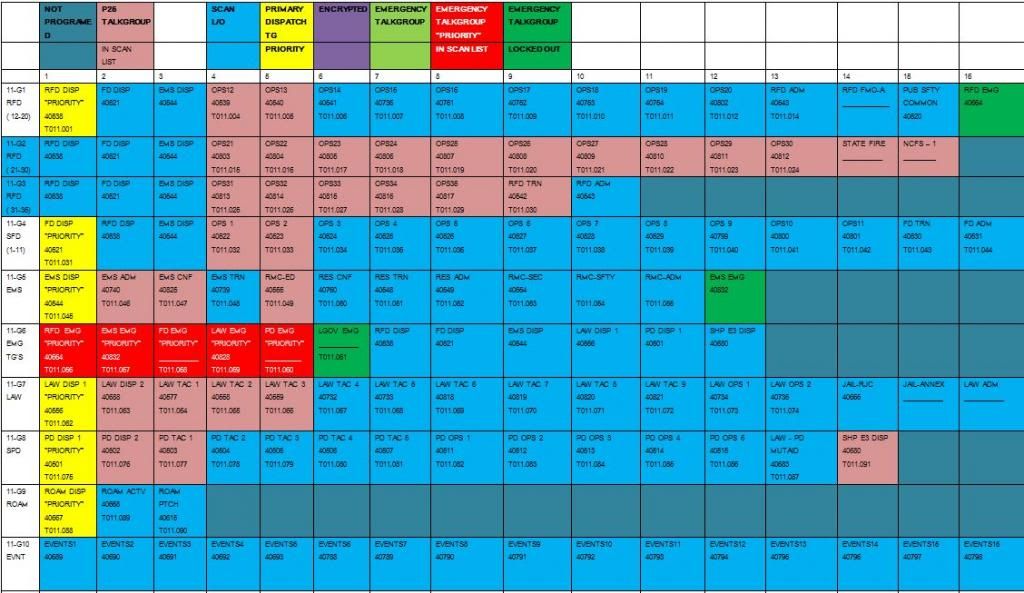 Picture of the display on my 396XT showing the Z11-G1 display referenced above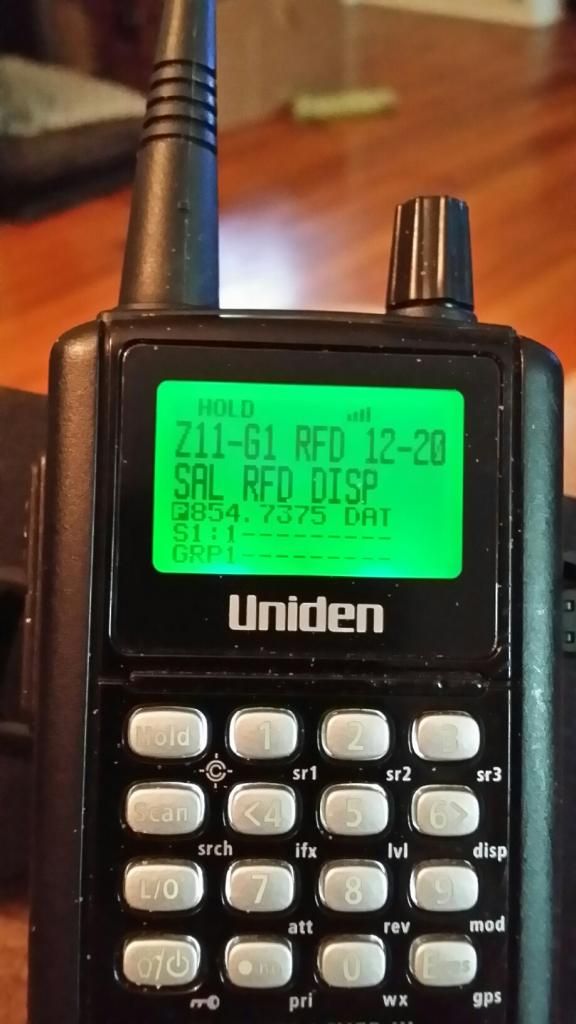 Last edited: