Joined

Jun 9, 2009
Messages

211
Location
Does anyone know of a viewer that I can watch a dash cam video on my computer that will let my view it in shorter segments than one second. Preferably frame by frame.
Today I had a large rock(larger than a golf ball) come off a oncoming cement truck & smash my windshield but with vehicles closing at aprox 55 mph each one second intervals don't show it leaving the truck but do show it in the air.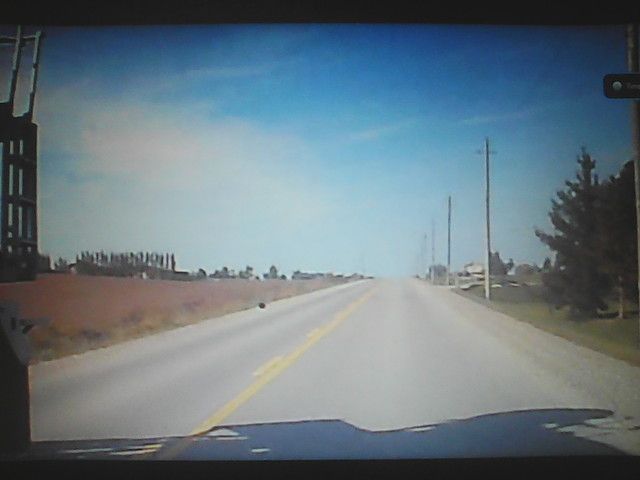 Rock can be seen just left of the road center line.
At shorter intervals I'd be able to track it. Maybe even viewing it in slow motion would help. Not looking to spend hundreds of $'s for it & free download would be even better.