Joined

May 18, 2007
Messages

488
Location
Old shack info was here.
http://www.radioreference.com/forums/showthread.php?t=87579
I think i deleted the pics by mistake, so nothing is showing up on the old link.
So here we go again .
Patrolman Pro-52 (8 channel crystal)
BC 560XLT (16 channel, in my car,and not shown)
BC210 (10 channel)
Pro-57 (10 channel)
Pro-2024(60 channel)
Pro-2053(300 channel)
BC 120XLT (100 channel portable)
Pro-62 (200 channel portable)
Cobra 32 XLR (CB Radio)
Micronta (power supply)
Micronta (triple meter for CB)
And the shack looks like this.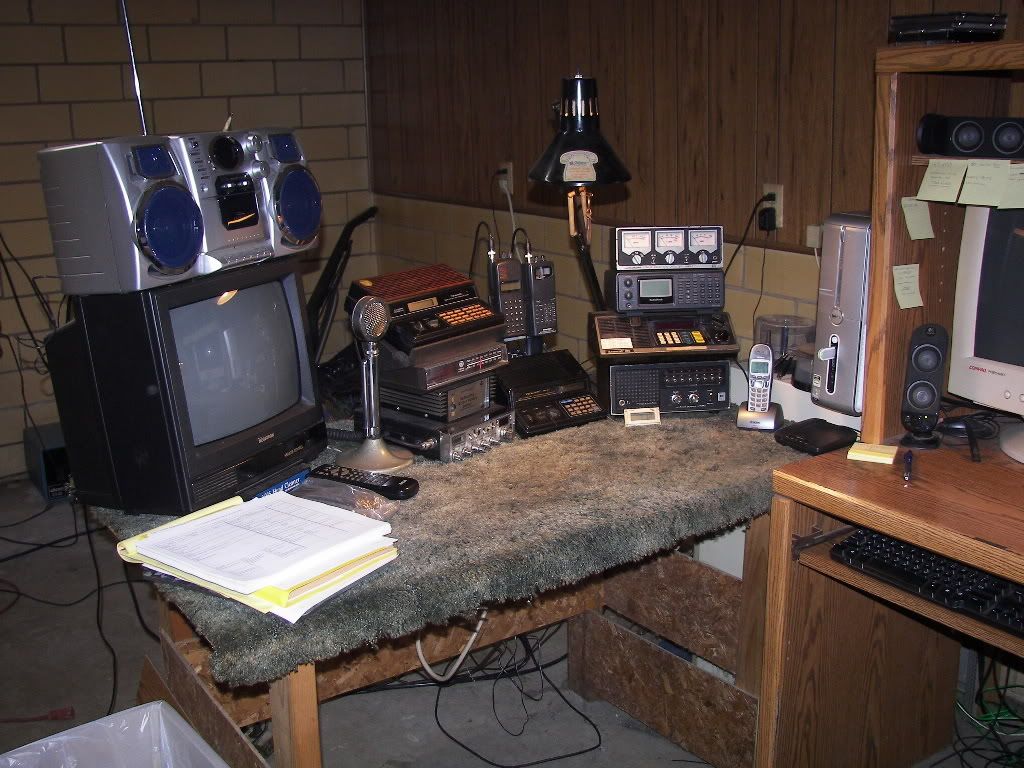 And this is from the back, which most don't show the MASS of cables and wiring involved
lol.......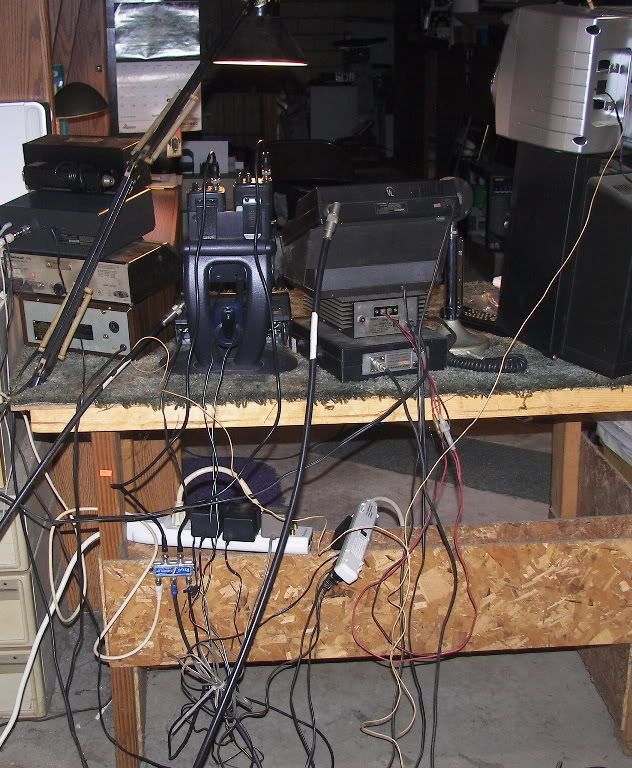 __________________________________________________________________________
O.k., Now. This is the Current setup of antennas
Yes it's a bit sloppy but i did not have much to work with so
i did the best i could with what i had....How many of you have done the same
Don't need a fancy setup of antenna's to listen.
So here is the Current antenna setup.
US Navy Ship Whip (got this from my brother) - 31' to the top (used only for 39.000 mhz)
Scantenna - highest point = 25'
Old Radio Shack Discone (been using this for over 10 years) - 22' to the top
As you can see in the pics, i am surrounded by tall tree's, and this setup still gives me
a fairly decent reception.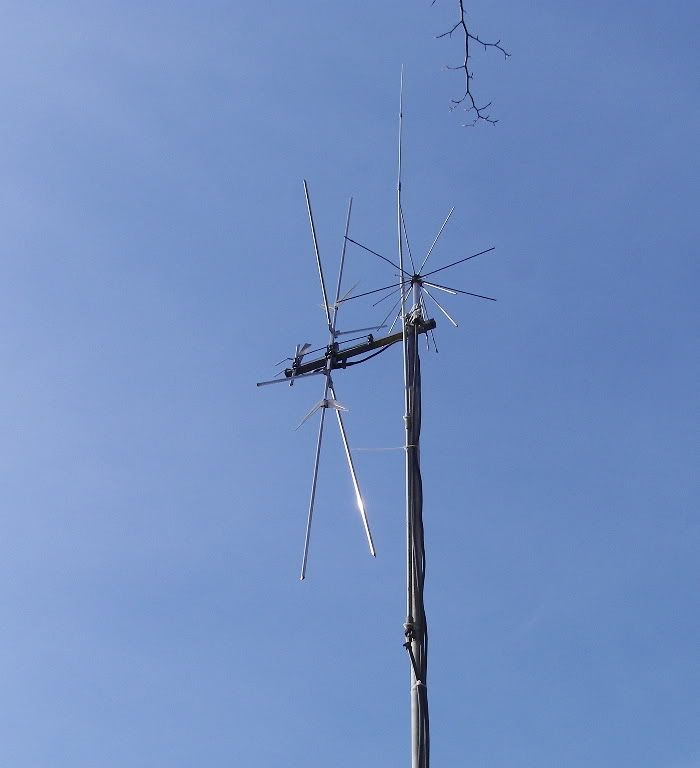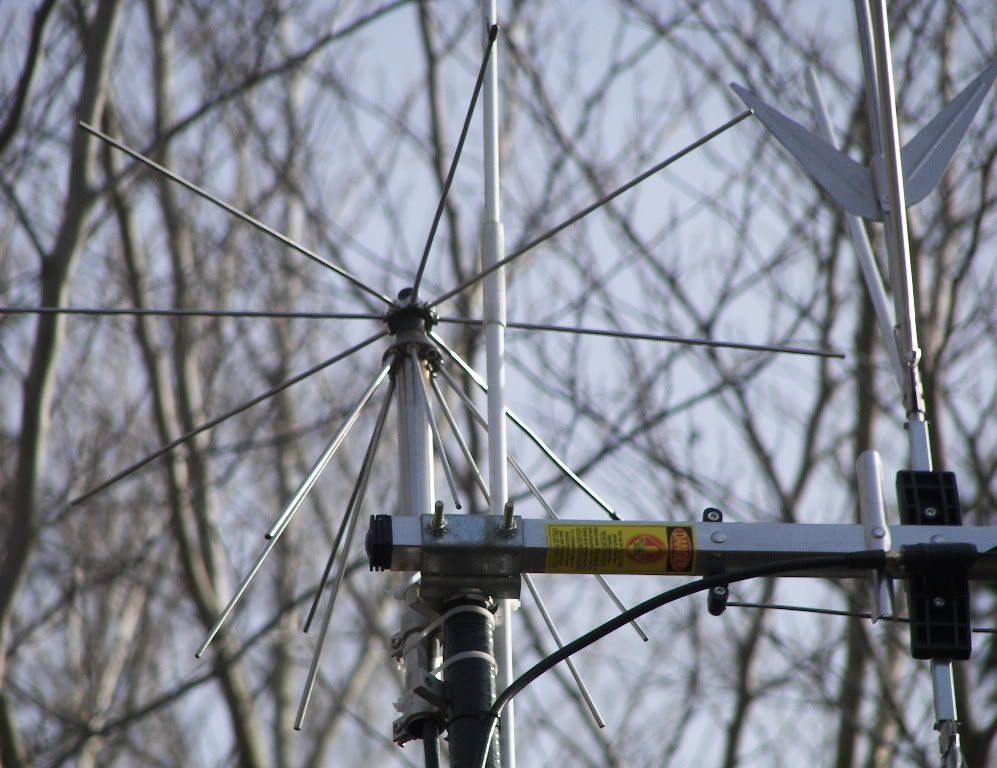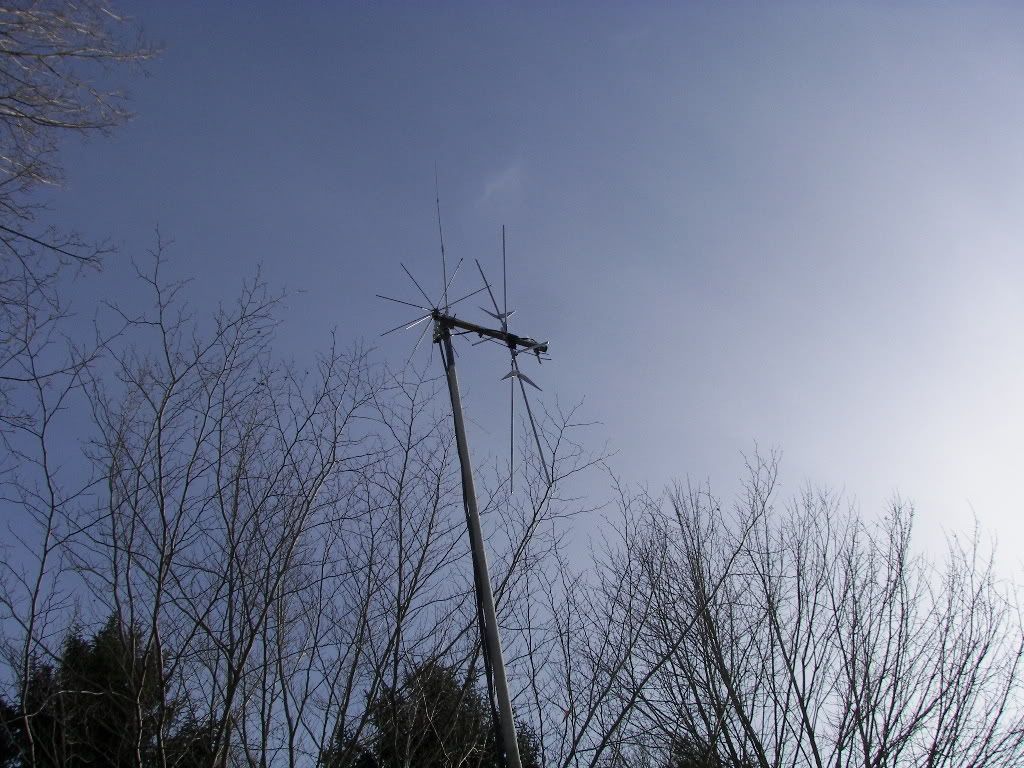 Now, on to the good stuff............
I did some computer work for a friend, and when he stopped over to pic up the computer he say's to me "i know your into all the radio struff" would you be interested in a tower?
Of course i said......Hell Yes....what type and how tall......lol
He works for the local street department and seen this tower in the back yard of a Vacant house and contacted the village admin and they said the tower would be hauled off for scrap if it was not removed soon.
So i went to look at the tower and LOVED it.....
8 Pcs @ 20' each, Commercial Tower, Galvanized,2" O.D. pipe with bottom pivot bearing.
I was in heaven.
So i borrowed a truck and not this Gold Mine is in my back yard, Just waiting for good weather.
A couple of the pieces are damamged (see pics) but i am going to shoot for 100' and turn the bottom pivot into the top.
Please see my Gold Mine of FREE tower.