Original thread:
http://forums.radioreference.com/pictures-your-shack-mobile-setup/239237-2007-toyota-tacoma.html
This install had devolved, since I wanted to have a dual band radio with dual watch/RX I removed the FT-857 and installed a FT-8900. I was happy with this for a while but me being me I wanted HF back in the truck.
Install 2.0
The only antenna/mount that has not changed is the "ham stick" on the rear passenger side corner of the bed. The antennas on the cab are a Larsen NMO-2/70B (front) and a NMO-27B (rear) that can be swapped for a NMO-50B when 6 meters is open. Both of these antennas are connected to the FT-8900.
*bad picture of roof antennas*
The glass mount antennas have been removed and the scanner antenna, a Larsen NMO-150/450/800 and the beacon antenna, a simple 2M quarter wave are mounted to the tie-down rails in the bed.
Remote heads for the FT-857 and FT-8900 are double stacked, the RH96 is still in the same location
The FT-23R, TinyTrak4, & RadioShack 30 watt amplifier that make up the APRS beacon have been moved over with the BCD996XT.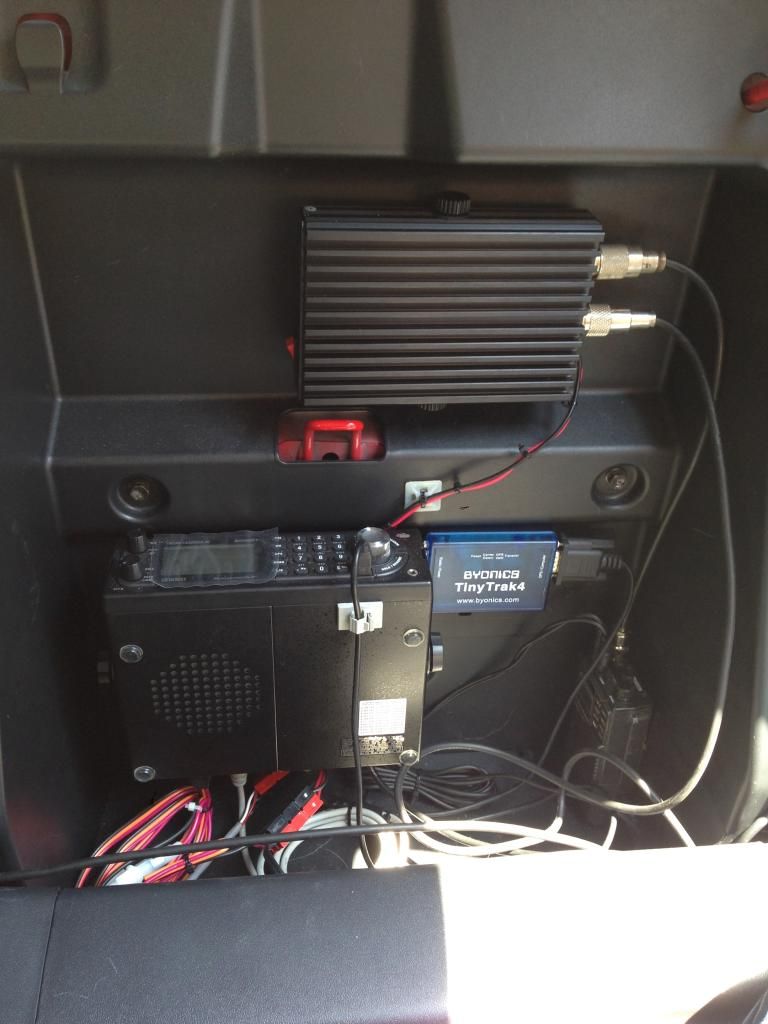 Power distribution has been upgraded to a RIGrunner 4005H and a 40A relay controlled by a button on the dash was added to be able to turn everything off at once.
FT-857 and FT-8900 main units as well as the diplexer to split the output of the '8900
Programming the scanner has always been an issue since the back seat normally looks like this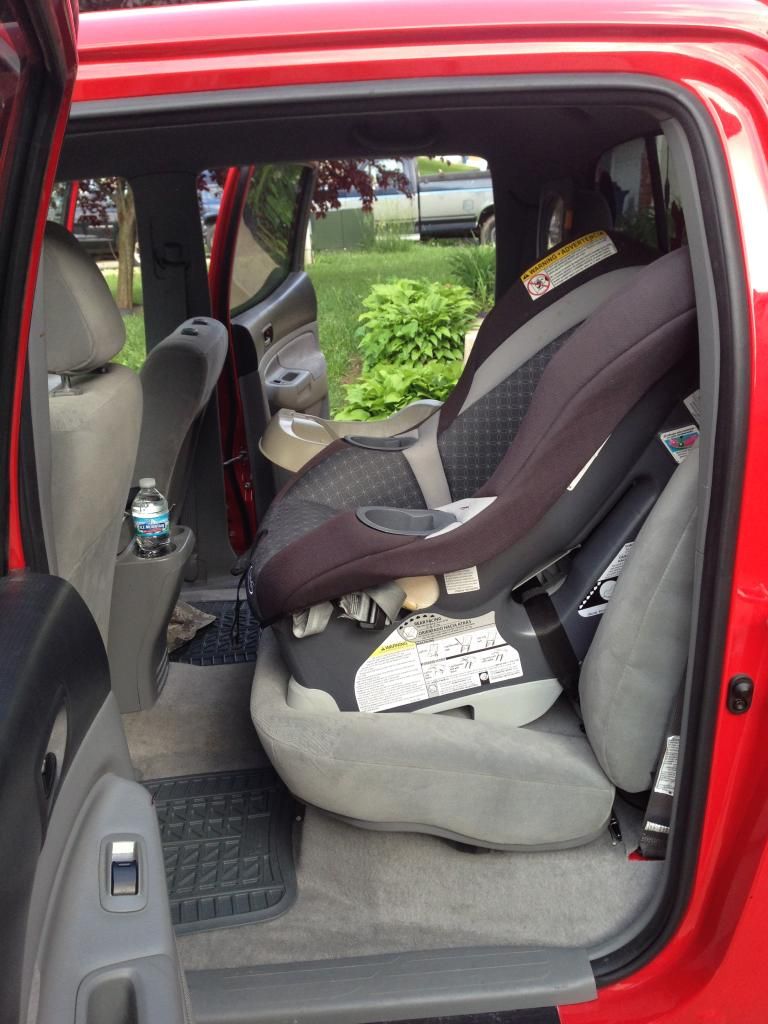 So I built this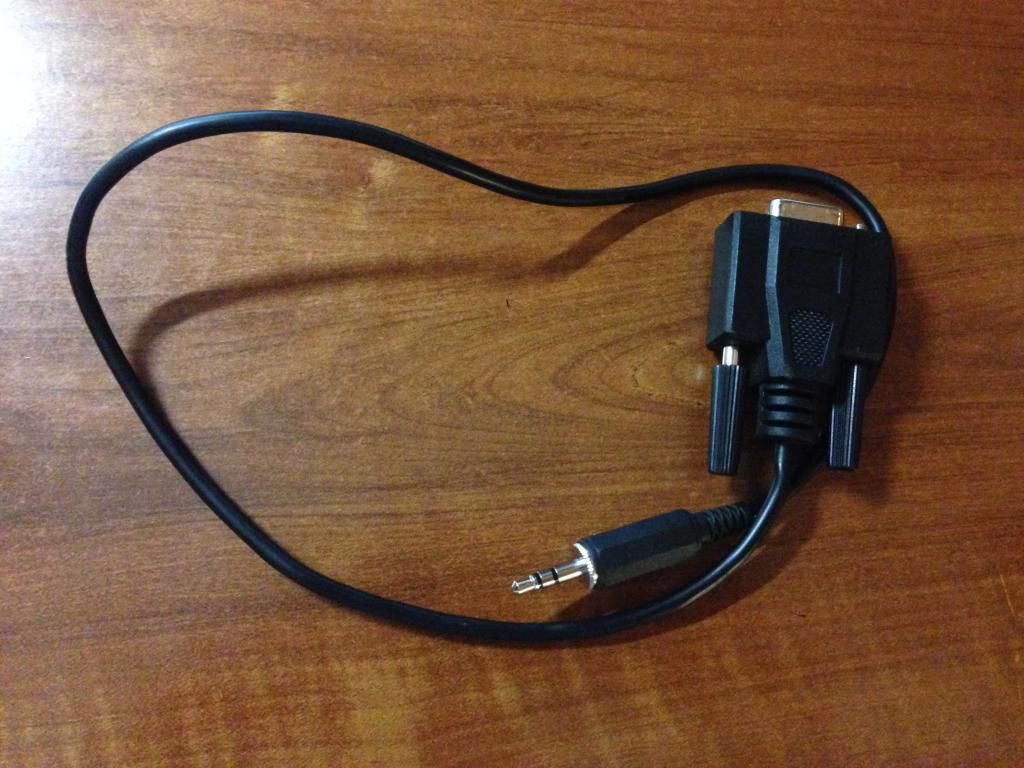 With the leftover half of the programming cable form this project
I then installed a 1/8" stereo splitter where the remote cable from the scanner and the extension to the RH96 meet and left one leg exposed. This works great but you MUST turn off the RH96 first to avoid data errors.