Member
Premium Subscriber
Joined

May 9, 2007
Messages

164
Location
Hey all. Haven't logged on a while, but seein' SD70MAC's updated shack pix motivated me enough to finally throw something up. Not much,as I actually slimmed my collection down to what I only "need".
Miss my UHF HT1000, and my Maxtrac loaded w/ RR freqs. (now why did I get rid of that??)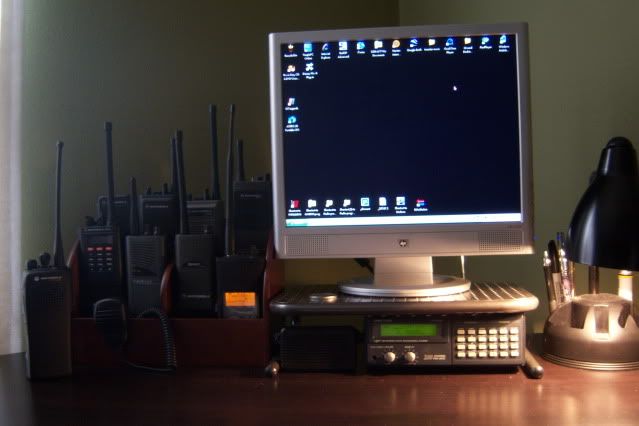 Not shown is my mobile setup, but maybe another day.
Until Later
Rich