SCANNING THE AIRWAVES SINCE 1987
Premium Subscriber
Joined

Jan 23, 2008
Messages

2,289
Location
This installation isn't really permanent...except for the location of the remote head. The body of the radio will probably stay under the seat, but be fastened more securely. Also want to get an NMO antenna. But for now, this set-up works and I'm happy with the performance of the 7900R while mobile (have one in my house as a base).
The main body of the radio is under the drivers seat. After this pic was taken, I did push it further under the seat so it couldn't be seen.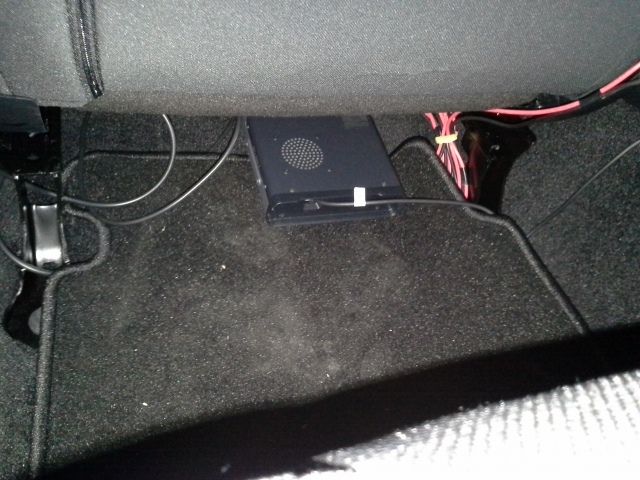 Right now, I have the radio wired into a power outlet inside the center console. Eventually will have it permanently wired with wires out of sight.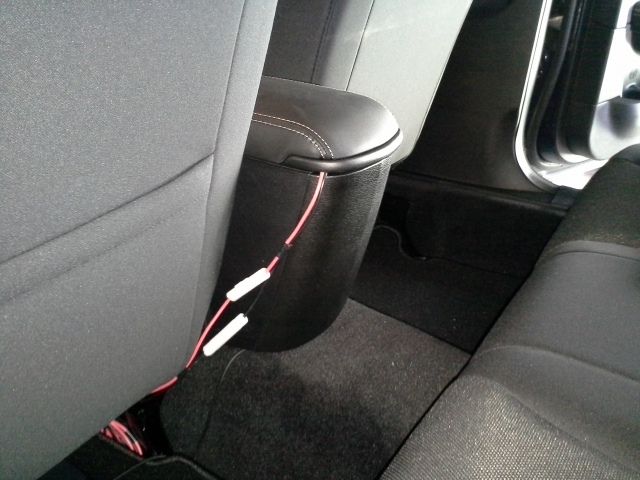 The remote head mounted just below the gear shifter. Tried a few different places using "foamy" two sided tape to temporarily hold the bracket in place, but this location worked the best. Easy to glance down and see and operate.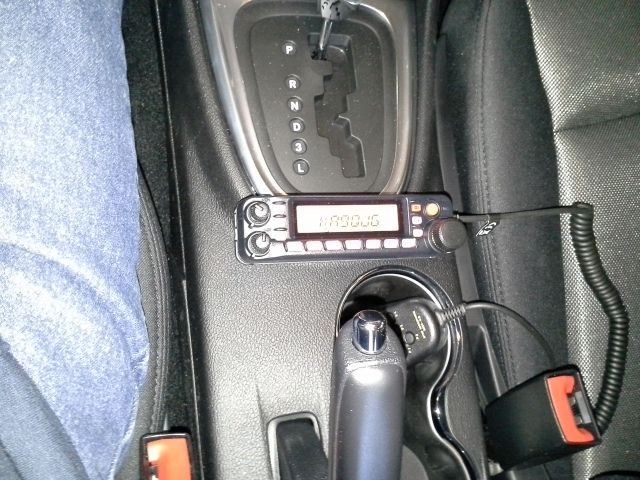 Another view of the remote head, powered down.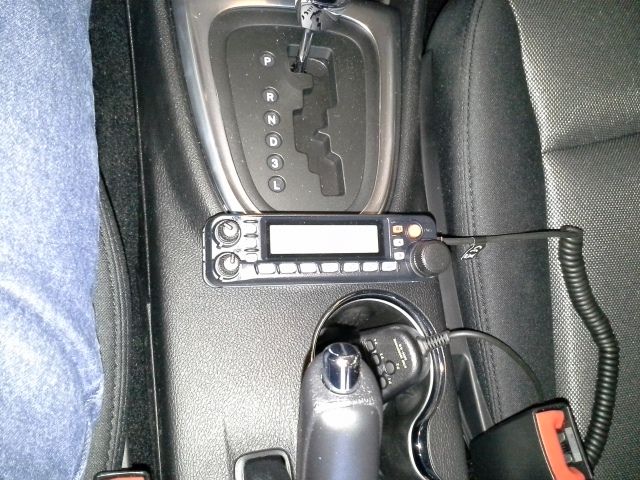 Extension speaker mounted on the back edge of the armrest between front seats.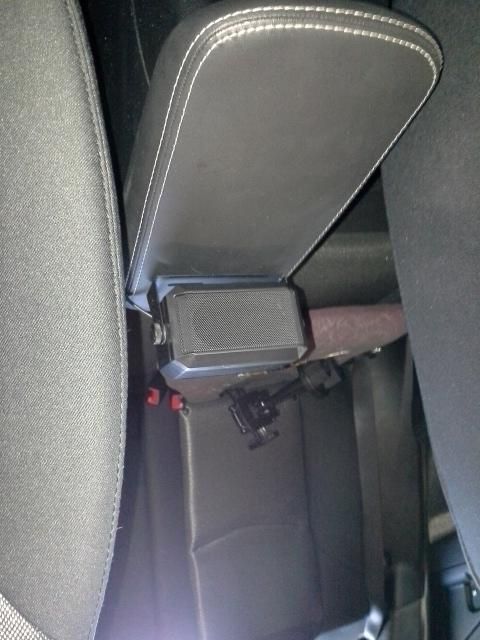 Dual band mag mount antenna.
(Yeah, I know, blasphemy
)