Member
Premium Subscriber
Joined

Oct 4, 2016
Messages

38
Location
Good evening folks,
Did anyone happen to catch this unicorn on "the auction" site: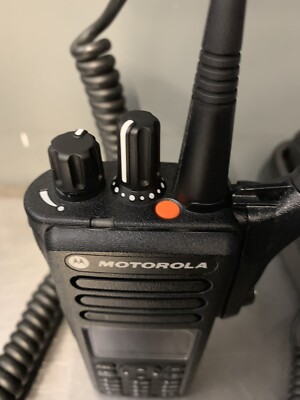 Up for sale is Special Motorola XPR7550e With SMA CONNECTOR Portable Radio in UHF 403-512Mhz. This unit is RARE with the SMA connector.
It looks like an OEM XPR7550E with a factory SMA antenna. The portion of the housing where the antenna mates is quite different too, no raised pedestal. The seller also claims the orange emergency button is larger, though it looks identical in size to my own 7550E. Anyone have any insight on this? Special production run?
Thank you!
-apx6k