Member
Premium Subscriber
Joined

Dec 28, 2011
Messages

224
Location
I do a lot of listening on a lot of different bands and although my Pro-107 isn't the best scanner, it get the job done. I recently lost its antenna however and have been struggling to find something to replace it with. I look to you all to help. I know this would be easier if I could just pick a band or buy 4 or more different antennas but at this time I am not wanting to do that.
Which one of these do you think will suit my needs the most?
Or am I better off just getting a new scanner completely?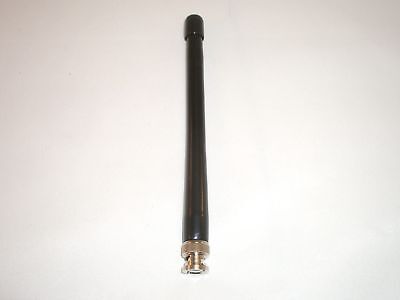 NEW 2m VHF rubber duck antenna with BNC male connector. 6-1/2in tall. Frequency range 144-148MHz with VSWR < 1.5:1. Unity Gain.
All-Band 'Rubber-Duck' Portable BNC Antenna
The RHWA-450-SBM is a high-quality UHF / VHF antenna for use in both the 150 MHz VHF band and the 450-470 Mhz UHF frequency range. This is a 10 inch tall, base loaded "half-wave" antenna and this construction allows it to receive transmissions at a far greater range than typical scanner...
www.arcantenna.com