Joined

Nov 24, 2018
Messages

112
Location
This video shows a rack that was pretty popular with the TJ & YJ, but their website seems to be gone. They made some racks that the radio could be inside a pop-down type thing, similar to the sunglasses cubby in many vehicles.

They might be around, used, on Jeep forums

You could also check with Davey's Jeeps, in Ohio.
The radios are actually mounted to something very similar. It is an overhead console rack from Smittybilt that has a MOLLE system wrapper around it that you can attach pretty much anything with MOLLE straps to. Tuffy used to make a locking overhead console with a DIN size radio opening back in the day when the TJ's were the new model. I don't think they make it anymore, but that is where I got the idea from for mounting the radios. I had a similar setup with an ICOM IC-2800H in my 2000 TJ.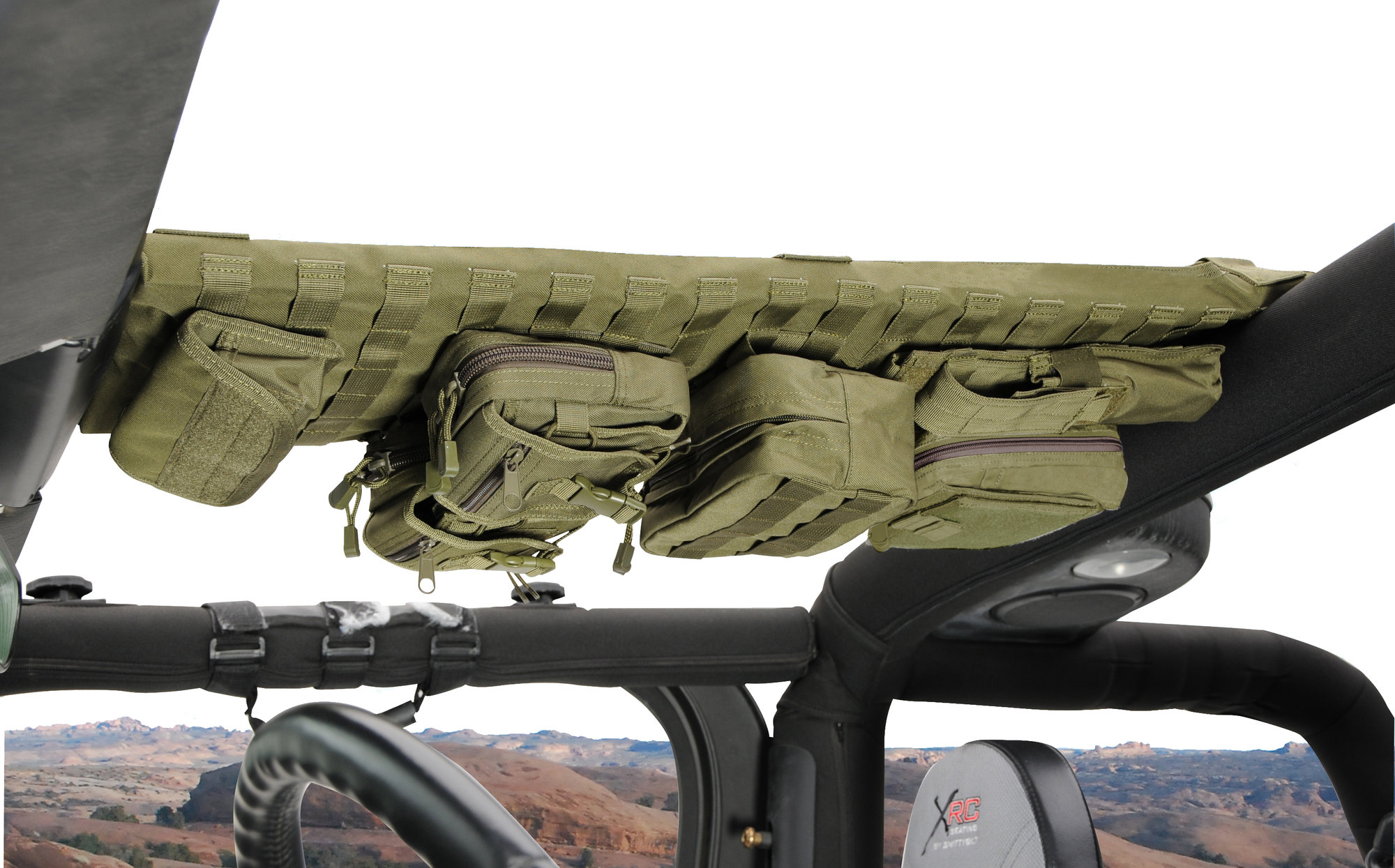 NEW! from Smittybilt, the G.E.A.R. Overhead Consoles feature 6 individual storage pouches with each pouch having additional storage inside. Made from the same G.E.A.R. Seat Cover material, the Overhead Consoles are manufactured from 600 Denier Polyester with a PVC liner.

www.quadratec.com
This picture isn't great since it is kind of dark in my garage right now but it shows how the radios are mounted. The Midland MXT400 GMRS radio is on the top using the factory Midland mounting bracket and hardware. I made the mount for the Icom IC-2730A out of 1" aluminum bar stock from Home Depot. The 4 aluminum brackets just attach to the MXT400 / mounting bracket.
I'll post some better photos tomorrow that show the details on how I set it up.