Joined

Aug 30, 2023
Messages

66
I'm sure you are all familiar with the Grundig FR-200. AM/FM and SW in 2 bands.
took it all apart working on some other stuff, what do these trimmers do? and I don't see anything for FM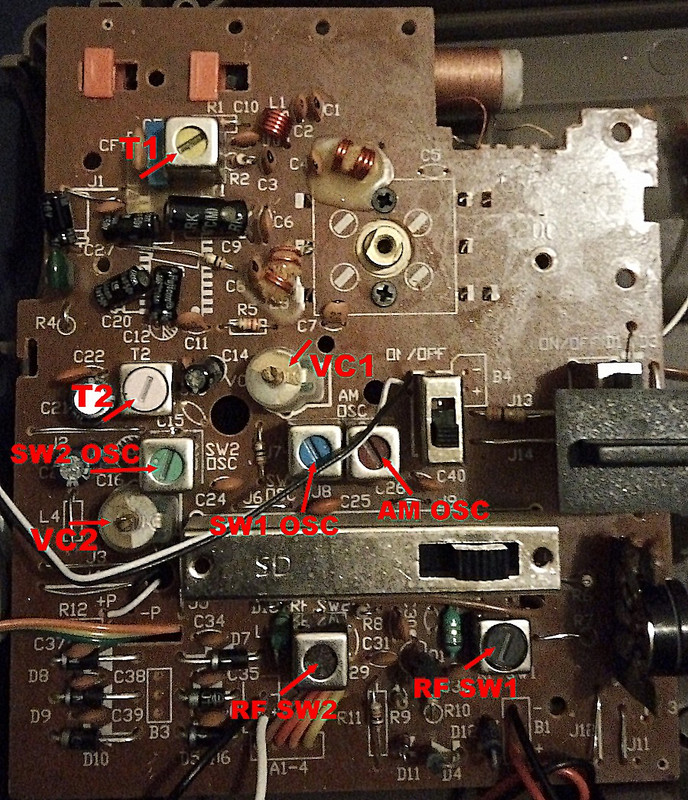 also VC1 and VC2 have screws sticking out all crooked. VC1 isn't even on the PCB straight. what's up with that? and what do they chage when you adjust them?